Earn a fixed rate of return of 6% staking Tezos on Kraken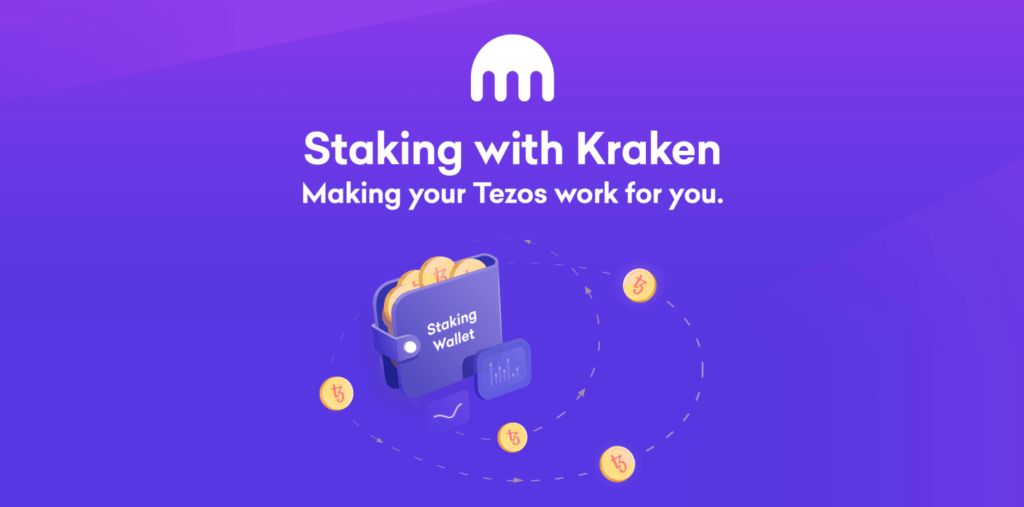 In this post, we dissect Kraken's staking service to understand what makes it stand out from the rest.
Disclaimer: All of the content written on CoinMarketExpert is unbiased and based on objective analysis. The information provided on this page should not be construed as an endorsement of cryptocurrency, a service provider or offering and should neither be considered a solicitation to buy or trade cryptocurrency. Cryptocurrencies carry substantial risk and are not suitable for everyone. See further disclaimer at the bottom of the page.
How much will users receive for staking Tezos on Kraken?
One of the highest returns in the industry
Kraken has joined the staking bandwagon by launching a new, best-in-class service that allows customers the opportunity to earn an annual 'fixed rate of return of 6%' by staking Tezos.
Unlike competing crypto exchanges, which in the fine print claim that the rates of return for staking Tezos are not guaranteed, we did not come across any such claim on Kraken.
In its blog, Kraken explains that "rewards are 6% per annum however they may increase if you leave your funds staked since the rewards compound."
The annual return on staking compares to a range of 6%-7% on Binance and 5% on Coinbase.
New to staking? check out our free staking guide to learn what staking is all about. We also have compiled a comprehensive list of staking providers so you can find the best staking coins for 2020.
Is there a lock-up and waiting period for staking Tezos through Kraken?
The cryptocurrency exchange announced that its customers will have the opportunity to start earning instant rewards beginning Friday, 13th December.
That's right – instant rewards! Unlike some of Kraken's competitors, there are no waiting periods and no lockup periods. That compares to waiting periods of approximately 21 days or 7 'cycles' for those using Binance to stake Tezos.
Kraken has committed to making payouts twice a week, every Monday and Thursday.
If you do not have a Kraken account yet, then you may want to read our exchange review first.
Is there a charge for Kraken's staking service?
There was no mention of charges so we contacted customer support for further information. According to the Kraken customer support, "no fees are charged on the returns" although they also assured us that a user agreement will be released on 13th December providing further details.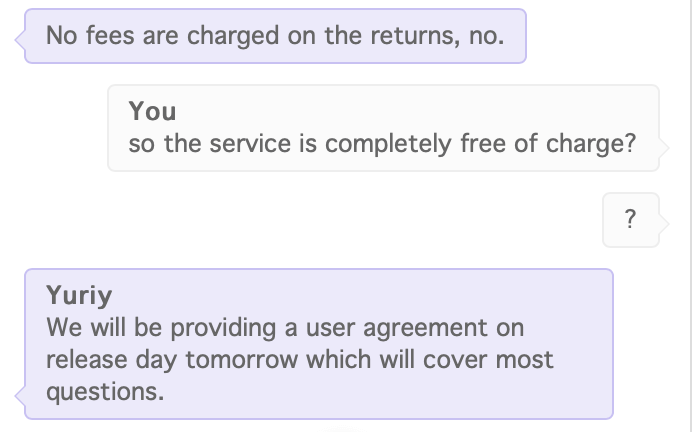 The staking service on Binance is currently also free of charge while Coinbase is reported to charge up to 25% for its staking service.
Can you trade coins while they are staked?
The short answer is no. Kraken's website explains "While your XTZ is staked they are not available for trading."
How to Stake Tezos through Kraken?
Staking Tezos through Kraken is super simple.
Firstly, you will need to have XTZ in your Kraken Spot Wallet. So you'll either have to buy XTZ directly from the Kraken exchange or transfer it to Kraken from another wallet or exchange.
Once you have XTZ in your Kraken Spot Wallet you will need to transfer XTZ into your Kraken Staking Wallet. To do this, navigate to "Staking", then under "Tezos (XTZ)" click "Stake" to start automatically accruing rewards instantly.
You can quickly exit from your staking position by transferring tokens from your Staking Wallet back to your Spot Wallet.
Can you stake other cryptocurrencies on Kraken?
The only cryptocurrency you can stake currently is Tezos (XTZ), although Kraken plans to add additional support for new tokens in the future.
Further background and information may be viewed on Kraken's blog post.