Earn 5% by effortlessly staking Tezos through Coinbase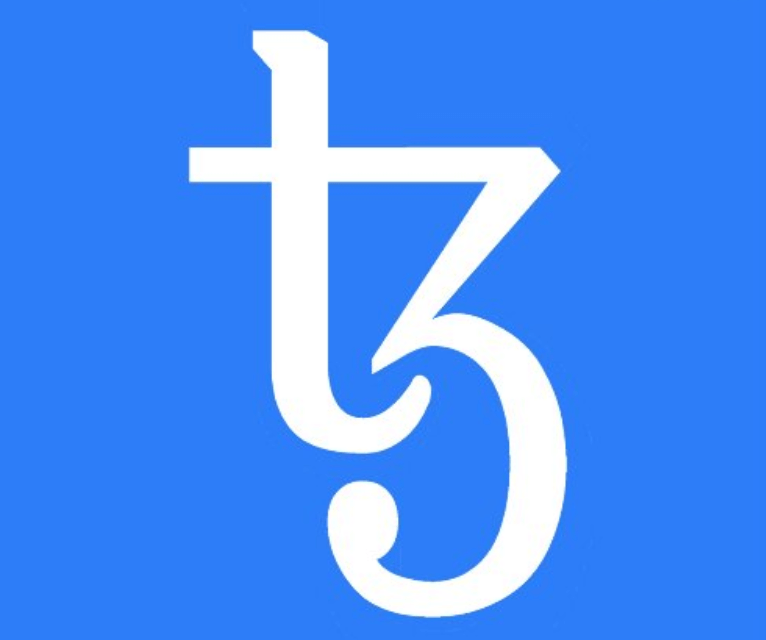 Coinbase has announced a new initiative that gives its customers the opportunity to earn a 5% staking reward for holding Tezos (XTZ).
Disclaimer: All of the content written on CoinMarketExpert is unbiased and based on objective analysis. The information provided on this page should not be construed as an endorsement of cryptocurrency, a service provider or offering and should neither be considered a solicitation to buy or trade cryptocurrency. Cryptocurrencies carry substantial risk and are not suitable for everyone. See further disclaimer at the bottom of the page.
It's like earning interest on your crypto
The cryptocurrency exchange and wallet service provider is rolling out new ways for its customers to start earning rewards on idle cryptocurrency investments.
Coinbase explained that "Staking lets you earn income with your crypto by participating in the network of a particular asset".
The process of staking benefits the underlying Proof-of-Stake (PoS) blockchain network of a particular digital asset (in this case Tezos) by helping it become more secure and efficient.
In exchange for helping secure its network, Tezos will reward token holders that are staking it through Coinbase with an approximate annual rate of return of 5%.
Many of our readers may already know that staking may be achieved in many ways although what Coinbase is really trying to do here is to simplify the process and reduce the risk associated with staking.
So, those of you who prefer a simple straightforward way to start earning income or who don't want to bother with risky and complicated staking methods may want to consider heading over to Coinbase right now.
New to staking? check out our free staking guide to learn what staking is all about. We also have compiled a comprehensive list of staking providers so you can find the best staking rewards for 2020.
What you need to know about Tezos Staking on Coinbase
Who is eligible to participate in Tezos staking?
The staking program is currently only open to U.S. customers although anyone who resides in New York or Hawaii will not be eligible to participate.
Those of you who are eligible must provide ID verification, which includes a verified address and Social Security Number (SSN) or Tax Identification Number (TIN).
Furthermore, eligible customers may earn the staking rewards on any Tezos they hold in the Coinbase platform, regardless of where the Tezos tokens were purchased. In other words, as long as you hold your Tezos tokens in Coinbase, you will automatically start to receive a rate of return on them.
There is no requirement to purchase Tezos tokens through Coinbase in order to begin earning the staking rewards — Coinbase customers may simply send Tezos from any external wallet to their Coinbase account for free. Here are instructions to send your crypto to Coinbase.
And if for some reason eligible users want to turn off staking, they may do so at any time through the settings page.
The 5% annual rate of return is not guaranteed
Coinbase has outlined that customers choosing to participate in Tezos staking on their platform stand to gain an estimated 5% annual return.
The crypto exchange and wallet service provider explained the 'return rate is a projection based on the rewards Coinbase managed to generate over the past 90 days.'
Tezos (and not Coinbase) is responsible for establishing the underlying rate of return Coinbase customers receive for staking their cryptocurrency. Furthermore, this rate of return is dependent on the number of users that are staking Tezos.
Coinbase is responsible for distributing the return directly to its customers although it plans to take a small commission for facilitating the service through its secure network.
There is an initial holding period of 35 – 40 days
The pending rewards will begin from day one and will be visible on the Coinbase app. However, it is only after the initial holding period of between 35-40 days that the pending rewards will be paid into your account.
Following the initial holding period, you should expect to receive a staking reward every 3 days.
Users may opt-out at anytime
Coinbase allows it, users, to opt-out at any time, with no long-term commitment.
How to Stake Tezos through Coinbase
Getting started is really straightforward.
You may simply buy Tezos directly through Coinbase or alternatively, if you hold Tezos elsewhere, you may transfer your Tezos tokens to your Coinbase wallet.
As soon as your Tezos tokens are in your Coinbase account, you will be automatically enrolled and your holding period will begin. It is as simple as that.
Coinbase has a dedicated page explaining its Tezos staking initiative here.
Earn Free Tezos
Coinbase Earn gives you the opportunity to earn free Tezos.
Getting your free Tezos through the Coinbase Earn campaign is super simple.
All you need to do is participate in free online courses and quizzes that will teach you all about Tezos.
Upon completing the quizzes, eligible users will be given $6 worth of free Tezos tokens, which will be directly credited to your Coinbase account.
Learn more about the Coinbase Earn campaign here.