Earn 6% -7% by staking Tezos on Binance free of charge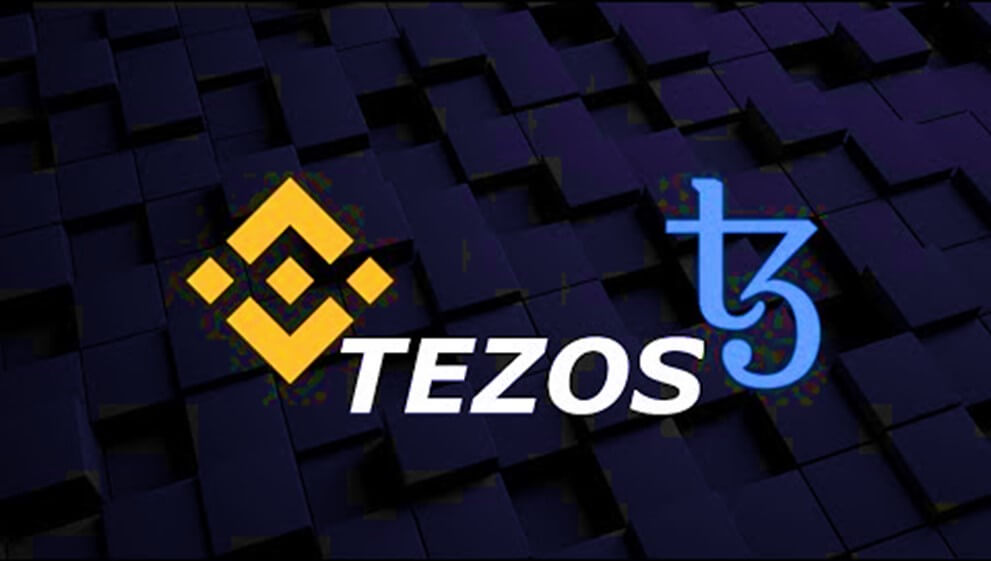 Binance customers now have the opportunity to start staking Tezos (XTZ) to earn extra income on their idle cryptocurrency – free of charge!
Disclaimer: All of the content written on CoinMarketExpert is unbiased and based on objective analysis. The information provided on this page should not be construed as an endorsement of cryptocurrency, a service provider or offering and should neither be considered a solicitation to buy or trade cryptocurrency. Cryptocurrencies carry substantial risk and are not suitable for everyone. See further disclaimer at the bottom of the page.

That's right, Binance will not charge you any fees for its staking service.
On 3rd December the second-largest crypto exchange by daily trade volume announced that customers will, from 4th December 2019 onwards, be able to stake Tezos without charge.
This follows a recent Tezos staking initiative embarked upon by Coinbase, which unlike Binance carries a staking charge of up to 25%.
What is staking?
Binance provides a simplified explanation of staking on its website, stating that "staking is the process of holding funds in a cryptocurrency wallet to support the operations of a blockchain network."
In exchange for supporting the underlying blockchain, users that are staking Tezos through Binance are expected to receive a periodic staking reward.
Binance claims "all rewards that are received through the process of staking will be shared to its users."
New to staking? check out our free staking guide to learn what staking is all about. We also have compiled a comprehensive list of staking providers so you can find the best staking rewards for 2020.
How much will users receive for staking Tezos through Binance?
Unlike Coinbase, which claimed in its announcement that there is the opportunity to earn up to 5% for staking Tezos through its platform, the Binance announcement did not specify any potential returns.
However, the Binance website states there is an expectation to earn an estimated annual yield of 6% to 7%. This means that from a potential ROI perspective, staking Tezos through Binance is more attractive than staking it through Coinbase.
Furthermore, there is no explicit guarantee that a staking reward will be paid out.
Nonetheless, Binance does state that there will be "in conjunction with project teams, additional promotional rewards to incentivize users to stake on Binance. These rewards will be distributed on a case-by-case basis."
Will staking on Binance remain free forever?
Perhaps… Users should keep an eye on the fine print to see whether this policy will change in the future.
Quoted verbatim: "Upon launch, Binance will not be charging a fee on any staking operations."
This implies Binance may eventually start charging for their staking services, so anyone who is sitting on the sidelines and thinking about putting their idle crypto to work may want to consider opening a staking account with Binance now rather than later.
If you do not have a Binance account yet, then you may want to read our exchange review first.
Is there a lock-up period for staking Tezos through Binance?
No. There are no lock-up periods for the supported coins although there is a 24-hour "wait" period before balances are accounted for.
Binance explains that "Since XTZ rewards mature after 7 cycles (roughly 3 weeks) of staking, rewards will be distributed prior to the 20th day of the following month in which the rewards began to accrue."
How to Stake Tezos through Binance?
Participating is uber simple – users that do not have a Binance.com account will need to open one up first whilst existing Binance.com users need to deposit supported coins into their account to automatically start earning – it's that simple!
Users accrue staking rewards by holding coins on Binance and if users want to stop receiving staking rewards then they may simply sell or withdraw any supported coin (at any time).
On its website, Binance explains: "With staking on Binance, users can receive staking rewards all while just being a regular Binance user. For all users, this means more freedom and accessibility into staking participation for all chains, without giving up full liquidity."
In order to qualify for Tezos staking rewards, users must hold a minimum of 1 XTZ in their Binance.com account.
Other cryptocurrencies you may stake through Binance
In addition to Tezos, it is also possible to stake 15 additional cryptocurrencies through the Binance platform, with estimated yields running as high as 20%!
Check out the full list of digital assets that are available for staking on Binance now.