Bitcoin Price Analysis: BTC/USDT at a pivotal point
1 min read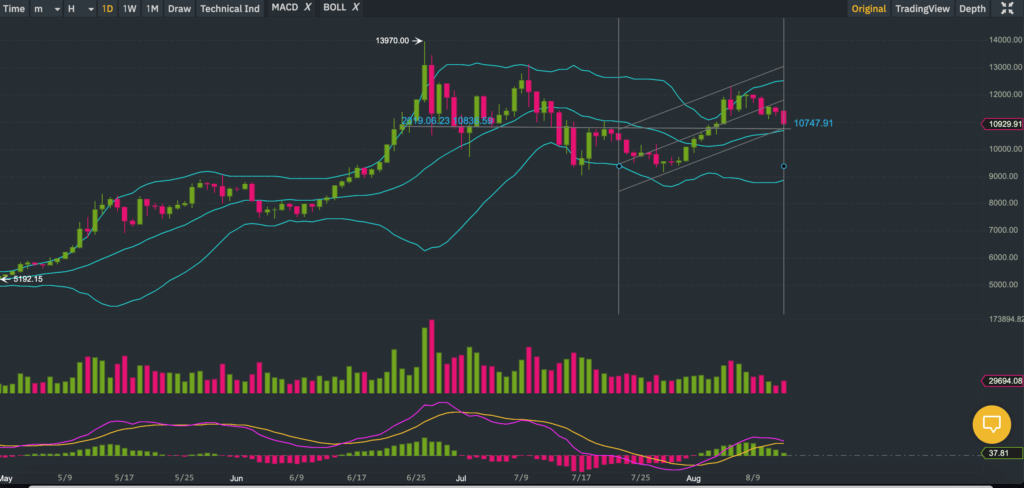 Flash Alert: Tuesday 13th August
Bitcoin price may find some support following recent declines although be aware – a close below $10,750 may see Bitcoin knocked all the way back to $9,000 level.
BTC/USDT price (at the time of writing) is $10,929.91 on Binance;
BTC/USDT breached the $11,000 level today as identified on the Flash Alert on Monday 12th August);
The price of BTC/USDT fell to a low of $10,788.45 today before rebounding to $10,929.91;
BTC/USDT may see a temporary breather following recent declines. If BTC/USDT can maintain a price above $10,750 level within the next 48 to 72 hours then a rebound back to $12,000 would be very likely. However, a close below $10,750 may see BTC/USDT knocked as low as $9,000.
A follow up post to this Flash Alert may be found here.
If you enjoy reading our updates and analysis then start following us on Twitter now join our new Reddit Community.