Coinbase rolls out global staking service for customers
1 min read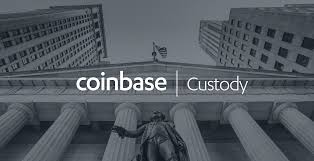 Disclaimer: All of the content written on CoinMarketExpert is unbiased and based on objective analysis. The information provided on this page should not be construed as an endorsement of cryptocurrency, a service provider or offering and should neither be considered a solicitation to buy or trade cryptocurrency. Cryptocurrencies carry substantial risk and are not suitable for everyone. See further disclaimer at the bottom of the page.
In a Tweet earlier this week, Coinbase Custody, the crypto exchange's storage unit, unveiled it is "transitioning to an international friendly staking service" in a bid to ensure all of its clients have the opportunity to start earning a reward on their idle crytpocurrencies.
This follows an initiative made public approximately three weeks ago, in which Coinbase had announced it was giving U.S. customers (subject to jurisdictional eligibility) the opportunity to earn a 5% staking reward for simply holding Tezos (XTZ) cryptocurrency.
The latest announcements underscore Coinbase' efforts to position themselves as the go-to ecosystem "for clients to have appropriate access to crypto-first features."
If you do not have a Coinbase account yet, read our exchange review.
Anyone interested in learning more about the opportunity to stake Tezos on Coinbase and to understand how to earn a return on idle cryptocurrencies may do so here.