Pool-X Staking vs Soft Staking: What's the difference?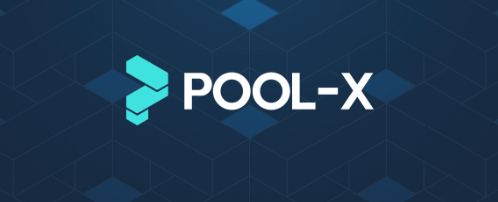 Disclaimer: All of the content written on CoinMarketExpert is unbiased and based on objective analysis. The information provided on this page should not be construed as an endorsement of cryptocurrency, a service provider or offering and should neither be considered a solicitation to buy or trade cryptocurrency. Cryptocurrencies carry substantial risk and are not suitable for everyone. No representation or warranty is given as to the accuracy or completeness of this information and consequently, any person acting on it does so entirely at their own risk. See further disclaimer at the bottom of the page.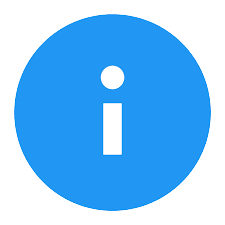 In May 2021 KuCoin's Pool-X platform rebranded its 'Soft Staking' to 'Flexible Terms Staking' since it is more intuitive.

Currently, Pool-X offers Flexible Terms Staking, Staking, Flexible Staking Promotions, and Fixed Staking Promotions. It can be a little confusing although, in a nutshell, the main difference is that with Staking, Flexible Staking, and Fixed Staking there is the added benefit of POL rewards although there is also a redemption period, which varies by asset. Flexible Terms Staking resembles a savings product that allows users to earn a reward and withdraw whenever they want (without any redemption period).

The explanations provided below remain valid and are worthwhile reading especially if you are new to staking on KuCoin's Pool-X platform.
On 15th April 2020, KuCoin had announced that its Soft Staking Program is moving to a dedicated staking platform known as Pool-X.
Pool-X is a next-generation PoS mining pool that was launched in August 2019 as an independent KuCoin subsidiary. The platform offers a variety of services including but not limited to liquidity trading market, node integration, and operational solutions to build a passive income.
KuCoin's Soft Staking transition to Pool-X will benefit users with a wider range of staking services and functionality, such as a revenue overview and statistical analysis. Through the platform, it is also possible to increase the annualized staking revenue by as much as 1.3x.
With Pool-X it is possible to participate in different types of staking. So what's the difference you may ask?
Pool-X Staking vs Soft Staking: What's the difference?
There are various types of staking on Pool-X. In this section, we will explain the difference between Staking and Soft Staking.
Selection of stakable assets
The Soft Staking Program has a significantly wider choice of tokens to choose from. At the time of writing, there were 24 Soft Staking assets available for staking. In contrast, there were 7 Flexible stakable assets available to users and 4 higher-return Fixed staking assets that were coming soon to the platform.
Visit CoinMarketExpert's staking page to find and compare the best staking rewards offered by various coins and their providers.
Flexible and Fixed Staking?
With the flexible staking option, you may leave your assets staked for as long as the product is still available and you may also unstake your assets at any time. With the fixed staking option your assets are locked up for a certain period of time – so take note of the redemptions.
Now here's the thing you need to be aware of with Redemption Periods and Dates.
When you are participating in flexible staking, a 'redemption date' of 3 days, for example, means that you will regain your staking asset investment 3 days after you choose to redeem it. With fixed staking, the 'redemption periods' are typically 30, 60 or 90 days. This simply means your staking investment will be locked up for 30, 60, or 90 days before you automatically regain it into your account.
Staking rewards
If you are Soft Staking on Pool-X you will only receive the staking rewards. On the other hand, you will receive the staking reward plus POL when participating in the flexible and fixed staking options.
POL is the TRC20 TRON-based token that plays a central role in the native Pool-X ecosystem.
Flexible and Fixed Staking tend to carry a higher estimated annualized staking yield (generally much higher than soft staking or Flexible Terms Staking).
Let's take a generic example that is applicable to all staking assets (except Soft Staking). If you are staking (flexible or fixed) Cosmos (ATOM) tokens on Pool-X, you will receive both ATOM staking rewards + POL.
The ATOM staking rewards will be distributed to your account daily. With regards to your POL reward, you will receive 20% of your total POL reward daily, and the remaining 80% of your POL reward will be distributed to your account 6 months later!
Pool-X Staking Fees
Staking (flexible and fixed) and Soft Staking are currently free of charge.
Summary: Pool-X Staking vs Soft Staking
Updated: May 2021
| | Flexible Terms Staking (formerly Soft Staking) | Flexible Staking | Fixed Staking |
| --- | --- | --- | --- |
| Start Staking: | | | |
| Stakable Assets: | 32 | 24 | 1 |
| Max Staking Reward*: | 95.00% | 111.62% | 24.06% |
| POL rewards**: | No | Yes | Yes |
| Reward Distribution: | Daily (usually) | Daily (usually) | Daily (usually) |
| Minimum Coins***: | Yes | Yes | Yes |
| Lock-up Period: | No (you receive the staked investment the next day) | Yes (check the "redemption periods") | Yes (check the "redemption date") |
| Charges: | Free | Free | Free |
* This is the maximum staking reward as at the time of writing. The maximum staking reward could change without notice. Check our staking page for updates.
** 20% of the total POL reward that you are eligible for is distributed daily and the remaining 80% is distributed 6 months later.
*** You need to hold a minimum number of coins to be eligible for the rewards.
💡 Visit our staking page to see how staking on Pool-X compares with other popular cryptocurrency exchanges and wallets.

📚 To learn more about the risks associated with staking read our free staking guide.