Bitcoin Price Analysis: BTC grinds sideways for a second day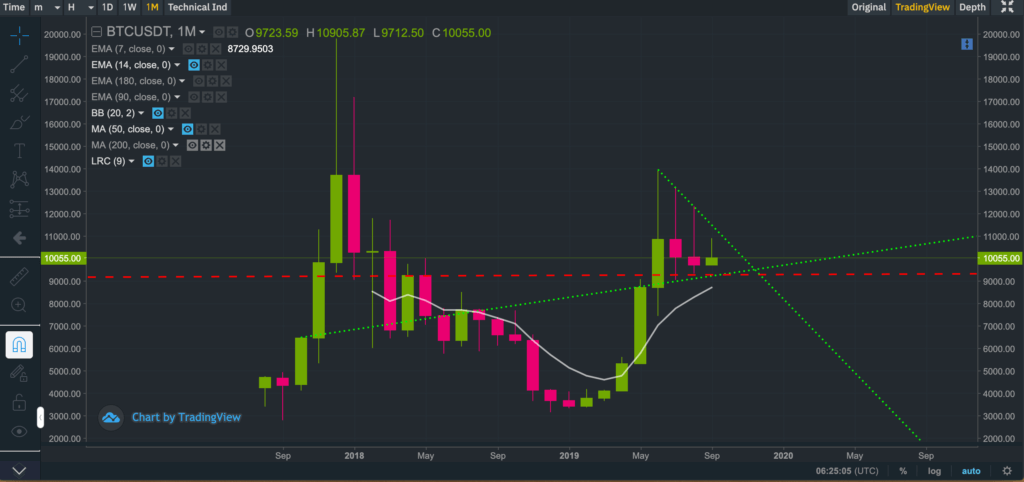 Flash Alert: Thursday 12th September
Bitcoin has been moving sideways for a second day, with the price action over the last 48 hours range bound between its 7-day and 90-day exponential moving averages.
The price of BTCUSDT rose to a high of $10,205 during the Asian trading session before settling back towards the $10,000 level at the time of writing.
Bitcoin is likely to continue trading sideways within the similar range although the bias continues to be skewed more towards the downside. Short-term pullbacks could continue to lure buyers back in, unless of course we break down below the significant support barriers.
A close below the 90-day exponential moving average would only confirm that momentum is continuing to slow whilst further pullbacks to the $9,320-$9,400 regions may lure enough buyers back into the market to help Bitcoin resume its bullish proclivity.
Meanwhile, previous Flash Alerts continue to remain valid and may be viewed here.
A follow up post to this Flash Alert may be found here.
If you enjoy reading our updates and analysis then start following us on Twitter now join our new Reddit Community.
Are you new to trading? Develop your understanding of trading with our free educational guide that walks you through the five rules you need to master before trading crypto.