Bitcoin price analysis: BTC/USDT may re-test 12,000
1 min read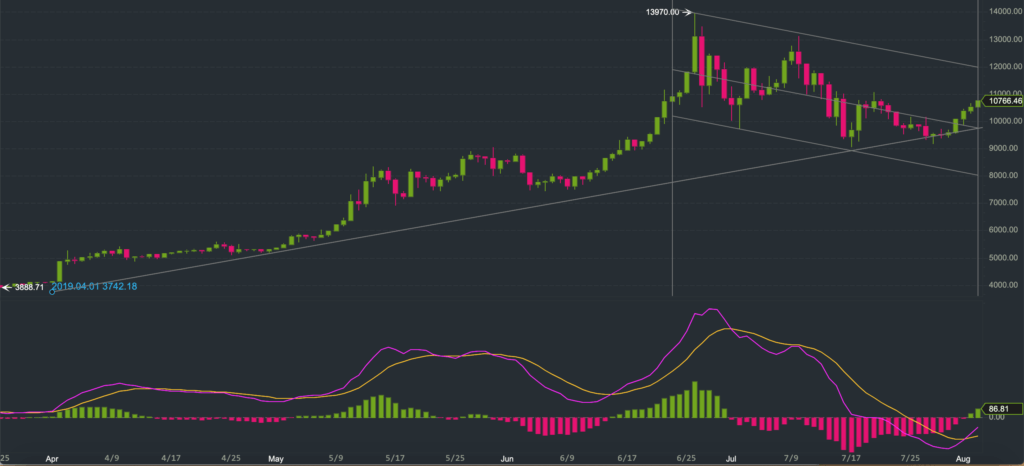 Flash Alert: Saturday 3rd August
Bullish technicals are reappearing.
Current price of bitcoin (at the time of writing) is $10,766.46;
Strong support shown at the long term uptrend;
Short term bearish regression line breaking down;
Bullish Moving Average Convergence Divergence (MACD) crossover spotted;
Bitcoin might retest $12,000 level!
A follow up to this Flash Alert is found here
If you enjoy reading our updates and analysis then start following us on Twitter now join our new Reddit Community.