Bitcoin price analysis: BTC/USDT may re-test 12,000
1 min read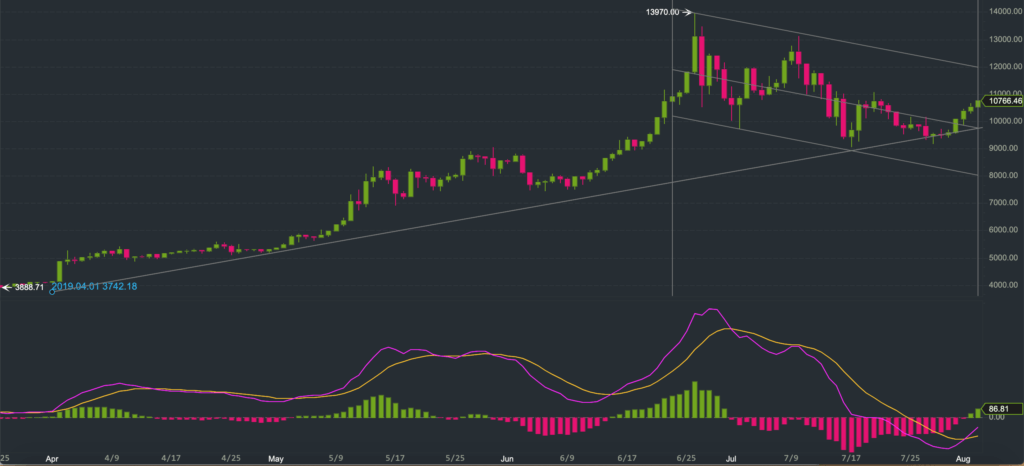 Flash Alert: Saturday 3rd August
Bullish technicals are reappearing.
Current price of bitcoin (at the time of writing) is $10,766.46;
Strong support shown at the long term uptrend;
Short term bearish regression line breaking down;
Bullish Moving Average Convergence Divergence (MACD) crossover spotted;
Bitcoin might retest $12,000 level!
A follow up of this price analysis may be found on the Flash Alert dated Wednesday 7th August.
If you found this flash alert to be valuable then please share your feedback with us. You may contact us on: info@coinmarketexpert.com