Bitcoin Price Analysis: BTC attempts to smash through descending wedge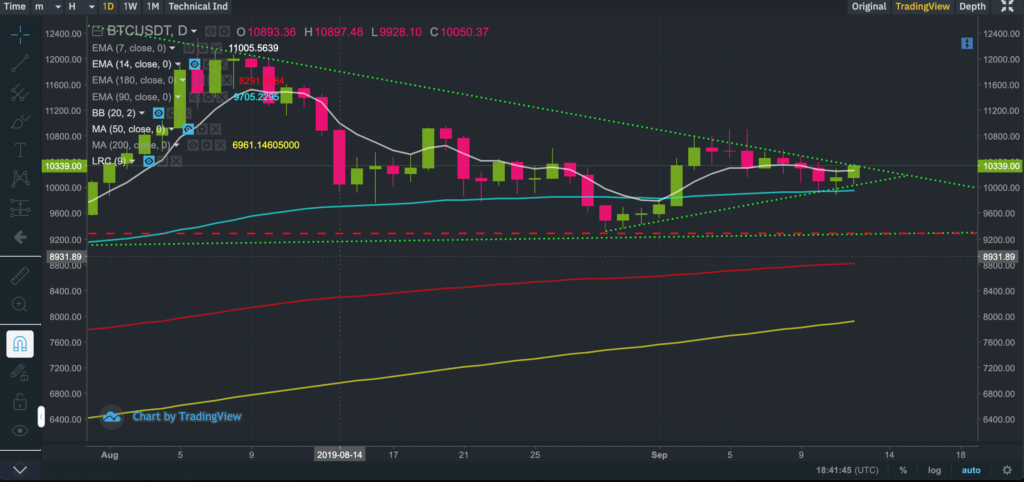 Flash Alert: Thursday 12th September (end of day update)
Bitcoin snapped out of a sideway range, and unexpectedly turned bullish towards the end of day in Europe.
At the time of writing BTCUSDT was trading at $10,310-$10,339, down from an earlier high of $10,370. These level coincide with resistance levels that have held Bitcoin hostage within the descending wedge formation. An overview may be seen on the daily chart (above) as well as the 30-minute chart (below).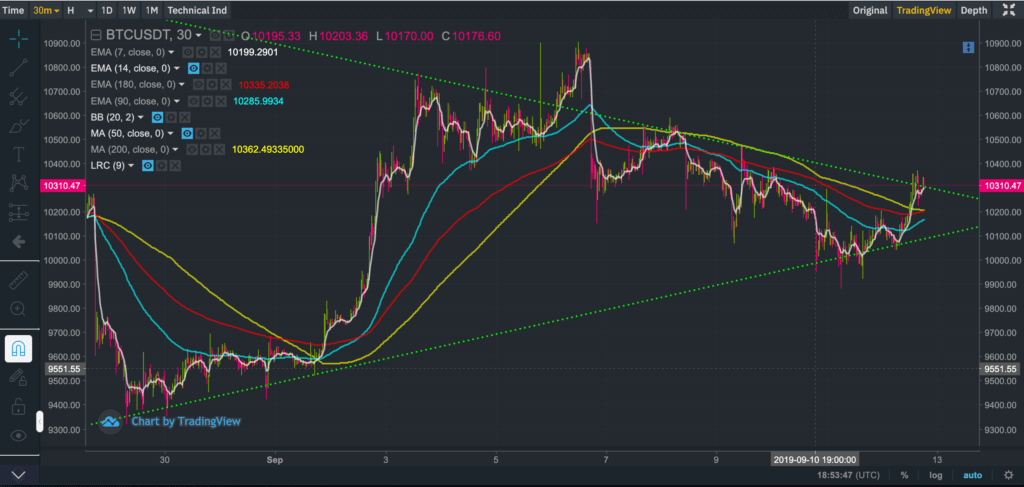 After touching an earlier high, Bitcoin's initial reaction was to pull back sharply although the price quickly bounced back. If Bitcoin can close above $10,400 then it could resume its bullish trajectory. If it doesn't the market could perceive it as a failed breakout and result in a sharp pull back.
Based on the price action we are currently seeing, it is very likely we will see a sharp move either to the upside or to downside over the next 24 hours.
Unless the price of Bitcoin falls below key support levels, we continue to maintain a bullish stance. Our previous Flash Alerts continue to remain valid and may be viewed here.
A follow up post to this Flash Alert may be found here.
If you enjoy reading our updates and analysis then start following us on Twitter.
If you're thinking about trading bitcoin then visit our bitcoin price analysis page. Here we periodically provide interesting bitcoin price insights and analyses that every crypto trader and investor should be aware of.