MyCointainer Delisting Assets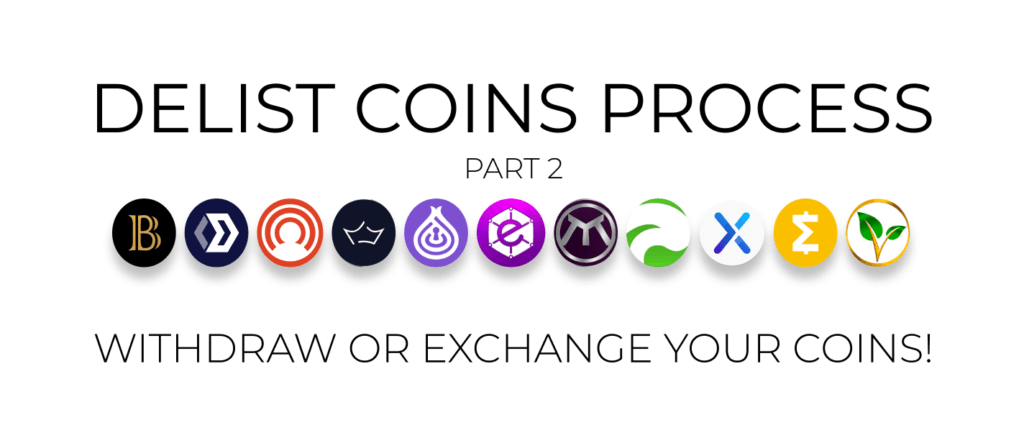 On 31st March MyCointainer announced that it is preparing to de-list 11 more coins from its platform so that it could focus on the remaining assets to be more profitable investments.
List of assets that will be delisted are:
BlackCoin (BLK)
BlockNet (BLOCK)
CloakCoin (CLOAK)
Crown (CRW)
DeepOnion (ONION)
Electra (ECA)
Metrix Coin (MRX)
MMOCoin (MMO)
NIX (NIX)
SmartCash (SMART)
Vitae (VITAE)
The above-mentioned coins will be available for withdrawal until 30th April 2021. If these assets are not withdrawn by this period, they will be lost!
MyCointainer explains that if you do not want to withdraw the coins listed above, you may trade them for BTC, using the MyCointainer exchange, and then buy another of the over 100 assets available on the platform. The full announcement may be read in more detail here.
Previously, on 28th February 2021, MyCointainer had announced that it will be delisting the following assets on 31st March 2021:
Bitcoin Plus (XBC)
DeviantCoin (DEV)
Experience Points (XP)
GoByte (GBX)
Luxcore (LUX)
Particl (PART)
PinkCoin (PINK)
Shard (SHARD)
Solaris (XLR)
Stealth (XST)
Wagerr (WGR)
The full announcement is available here.