Goldman Sachs predicts bitcoin price may rebound to $12,916 – $13,971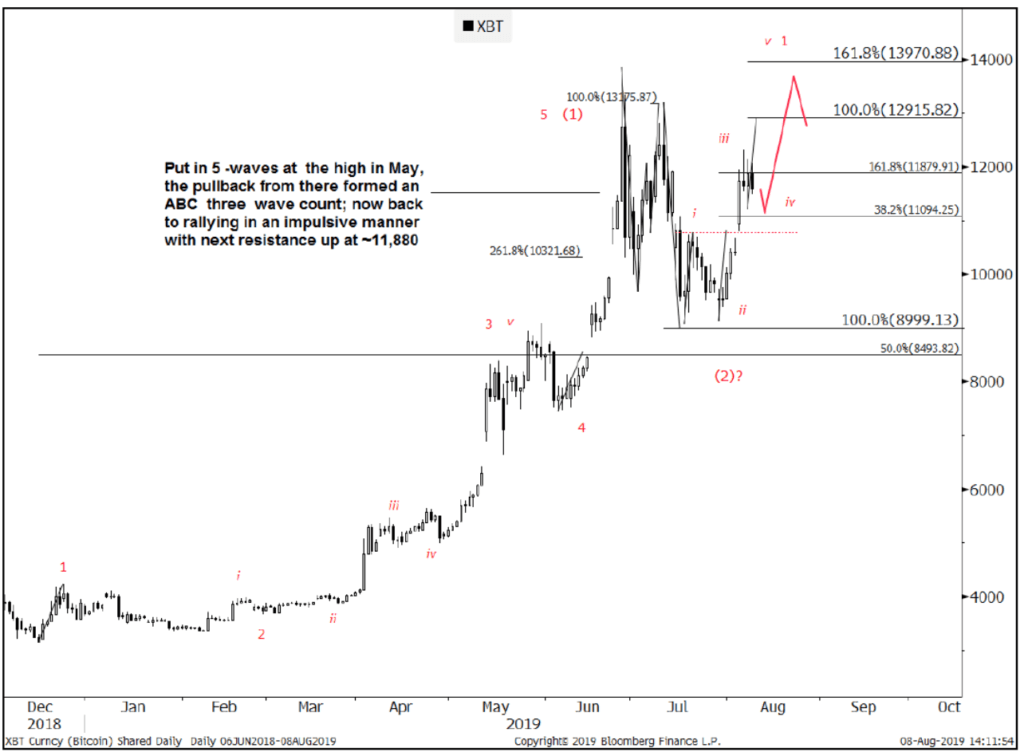 Goldman Sachs, in a recent note to customers, provided an upbeat price forecast for bitcoin.
Based on Elliot Wave theory, analysts at the investment bank believe the price of bitcoin may rally to $12,916 – $13,971 if it avoids contact with the $10,791 level.
Analysts at the 'Great Vampire Squid' believe that $12,916 – $13,971 could potentially establish the floor for a new bullish trend as long as it does not retrace further than the $9,084 low.
If you enjoy reading our updates and analysis then start following us on Twitter.
If you're thinking about trading bitcoin then visit our bitcoin price analysis page. Here we periodically provide interesting bitcoin price insights and analyses that every crypto trader and investor should be aware of.