Join the Discussion: Where is Bitcoin heading to next?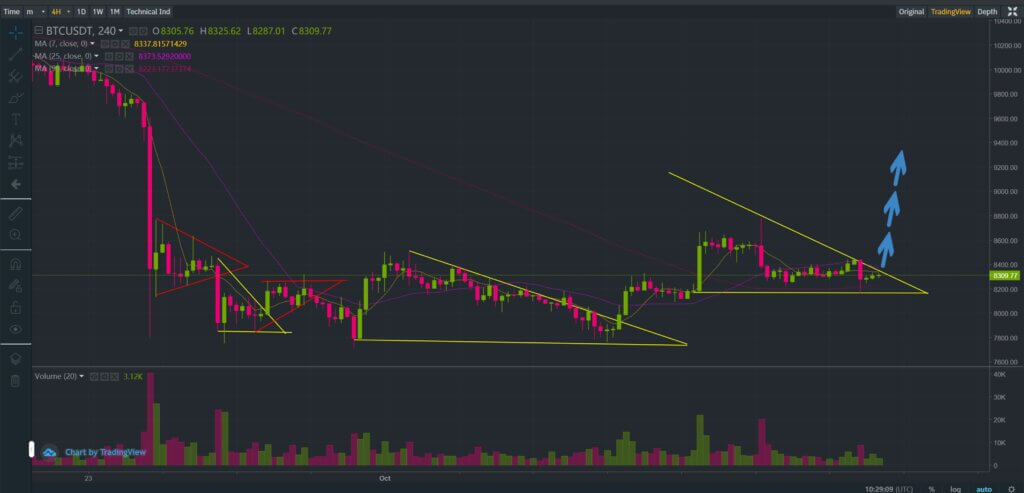 Bitcoin price discussion: Monday 14th October
Our analysts are debating the price of Bitcoin at the moment, and we would like our growing audience to join in on it if possible.
There are many bearish moving average crossovers where ever you look at the moment suggesting BTCUSDT may revisit $7,700 by end of week.
On the other hand, a bullish break out from the descending wedge formation would likely see Bitcoin propelled back up to the $9,000 level.
What are your thoughts?
We have opened up the discussion panel below, so don't be a stranger. Scroll to the bottom of the page to Leave a Reply now!