Binance Chain Liquid Staking: What's in It for You?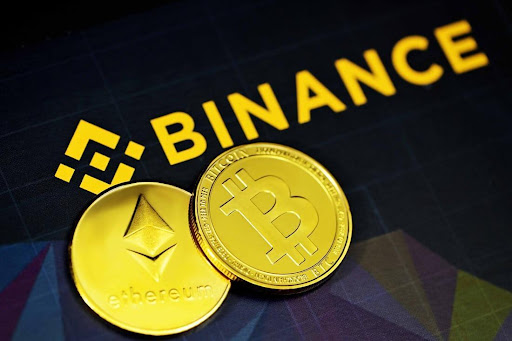 According to a press release by CoinDesk, Binance Chain recently introduced liquid staking via three web 3 protocols, namely Stader, pStake and Ankr. This liquid st`aking repurposes the Binance staking mechanism in a way that users who have staked or locked their tokens will be issued new tokens with an equal value. 
However, Binance's foray into this field has raised questions. Why inspired the move and how does it benefit the average user?
Let's take a quick look at the why.
Disclaimer: All of the content written on CoinMarketExpert is unbiased and based on objective analysis. The information provided on this page should not be construed as an endorsement of cryptocurrency, a service provider or offering and should neither be considered a solicitation to buy or trade cryptocurrency. Cryptocurrencies carry substantial risk and are not suitable for everyone. No representation or warranty is given as to the accuracy or completeness of this information and consequently, any person acting on it does so entirely at their own risk. See further disclaimer at the bottom of the page.
BNB Chain Liquid Staking — Understanding the Why
Today, about 19 million BNB of the 161 million circulating supply is currently bonded. With these numbers, there's no doubt that a higher staking ratio will flip the switch for Binance Chains and its users. 
Apart from helping to maintain consensus and strengthening security and decentralization, a higher staking ratio could make BNB one of the best staking crypto in the market. With liquid staking, more token holders will be motivated to stake their BNB as it would offer them instant additional liquidity which they can use in DeFi to generate even more yields. This is asides from earning staking rewards on their staked assets. Consequently, BNB staking ratio will witness a surge, while increasing the network's security and scale. 
Binance Chain Liquid Staking – How It Benefits You
Recall that with liquid staking, users who have staked or locked their tokens will be issued new tokens with an equal value. As such, possession of these new tokens invariably means ownership of the underlying tokens. At any point, you can always transfer and unwrap these new tokens to reclaim the initially staked tokens.
These liquid staking options offer you an avenue to generate yields, thereby allowing you to free up capital and make the assets attractive to users. Liquid staking is taking the front burner of conversation around blockchain and the crypto market, especially as Ethereum, the world's second-largest blockchain, upgrades its consensus mechanism to become a proof-of-stake system.
Similarly, Coinbase recently announced plans to include liquid staking tokens in its product offerings, termed as Coin Based wrapped staked ETH (cbETH). This way, it joins the ranks of Lido Finance, which also announced plans to offer stETHs on layer 2 networks.
Having Binance Chain on the list of liquid staking platforms means that users get to earn interest when they allocate BNB coins to liquid staking protocols. In return, they receive stkBNB, aBNBc and BNBX tokens. Wombat Exchange also recently joined the growing number of liquid staking networks as part of its efforts to offer decentralized trading facilities. 
According to Gwendolyn Regina, Investment Director at Binance Chain, only 24% of the total market cap of staking platforms is locked up for staking. This is mostly because users are yet to fully grasp the benefits of staking. As such, the liquid staking protocols introduced will help reduce the concentration risk as users get to utilize three competitive protocols and prevent incidences of a single point of failure.
Finally, the Binance Chain liquid staking is a win-win for users and Binance itself. This is deeply beneficial to you, especially if you're a staking pundit. You help scale the network by making it more secure and robust and earn one of the highest staking rewards in exchange.