Announcement: New Schedule for our Bitcoin Price Analysis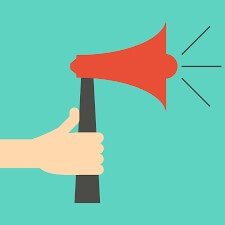 We are listening to your feedback and have made some changes.
From now on, our Bitcoin Flash Alerts will migrate from being published daily to twice a week:
-> Every Monday (12:00 noon British Summer Time / 11:00 am UTC) and

-> Every Thursday (same time as above)
The next Bitcoin update will be published on Monday 21st October.
Reason for changing the schedule
Zooming out a little means we may focus less on the repetitive daily price swings that often do not carry much weight and focus more on the the big picture trends that are driving the price of Bitcoin.
This brings greater value to you, since we may apply greater breadth and depth to our internal analysis, as we have done with our most recent update.
Join our brand new Reddit and Twitter Community
We are also developing other interesting areas of the website to help you make better decisions. So stay tuned on CoinMarketExpert.
If you enjoy reading our analytical research and educational guides and want to stay up to date with our latest posts then join our brand new Reddit Community and start following us on Twitter.